Our Cabin Training Devices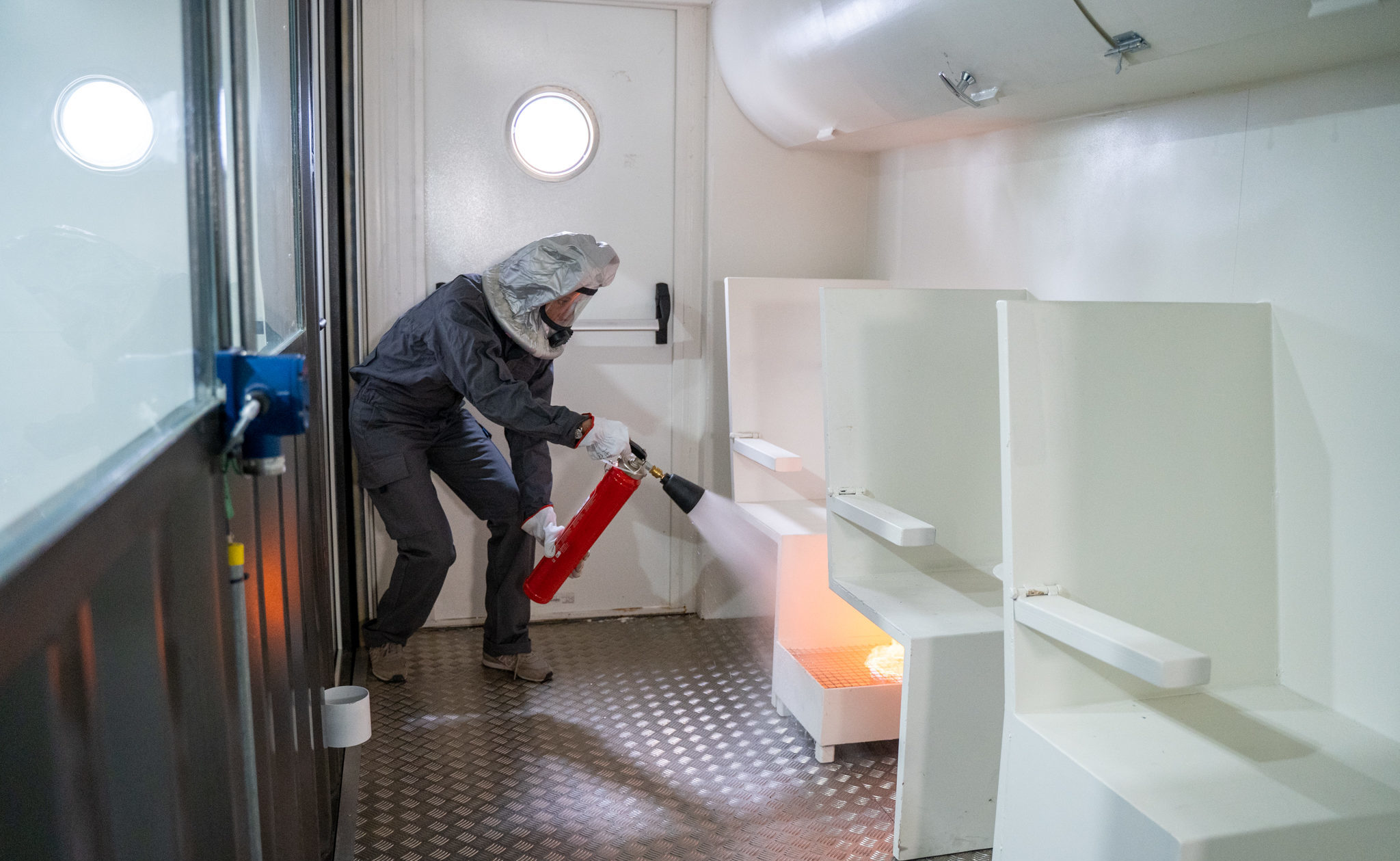 REAL FIRE FIGHTER TRAINER
The goal of our "Real Fire Fighter Trainer" is to remove potential inhibitions about a real fire, especially in a narrow and closed space and how to deal promptly with emergencies.
It will allows you to :
emphasize on the importance of identifying the actual source of fire
use the appropriate fire fighting procedures and protection equipment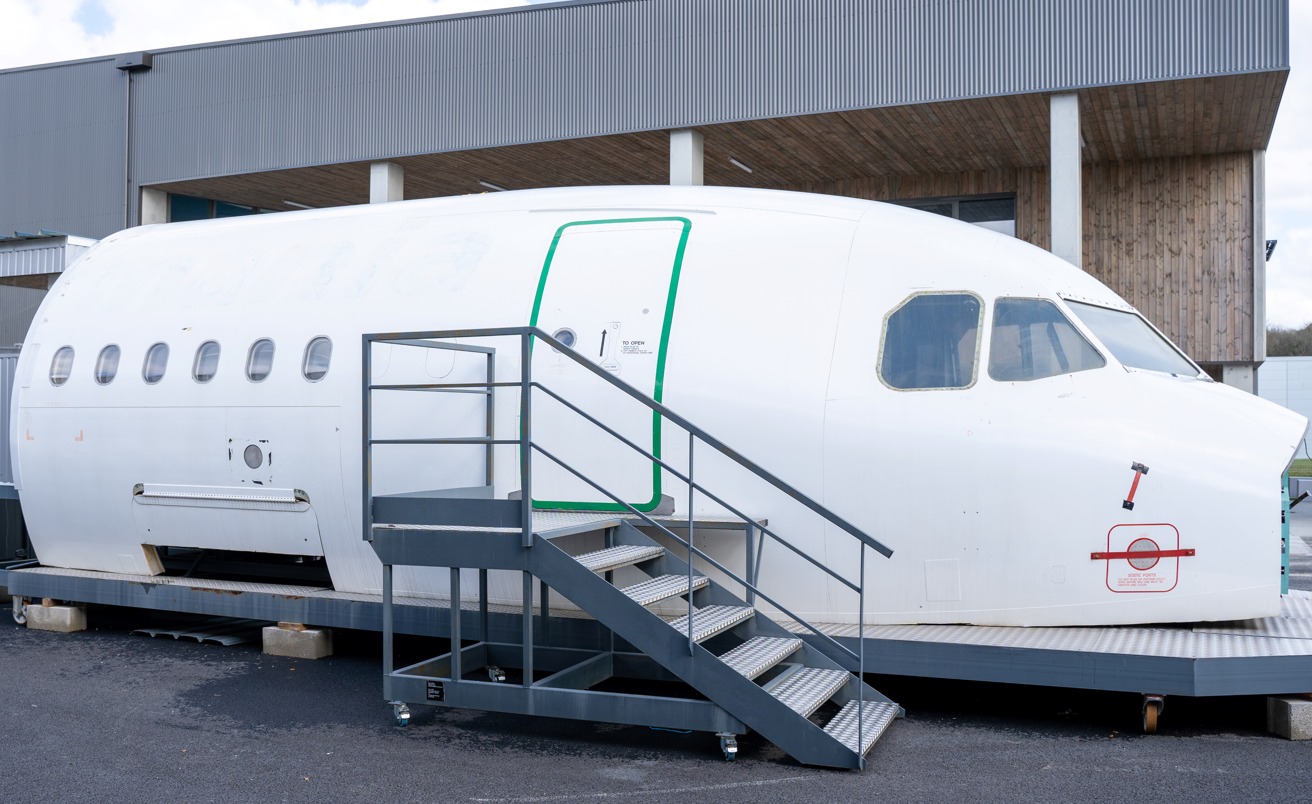 Our cabin training device represent the front of an Airbus A320 and has been designed in compliance with applicable ICAO regulations.
It will allows you to :
Prepare yourselves for your duties and responsabilities and how to deal promptly in case of smoke incidents by communication, coordination and assistance.
Recreate scenarios in real situations to provide effective training on safety and normal, abnormal and emergency procedures onboard aircraft.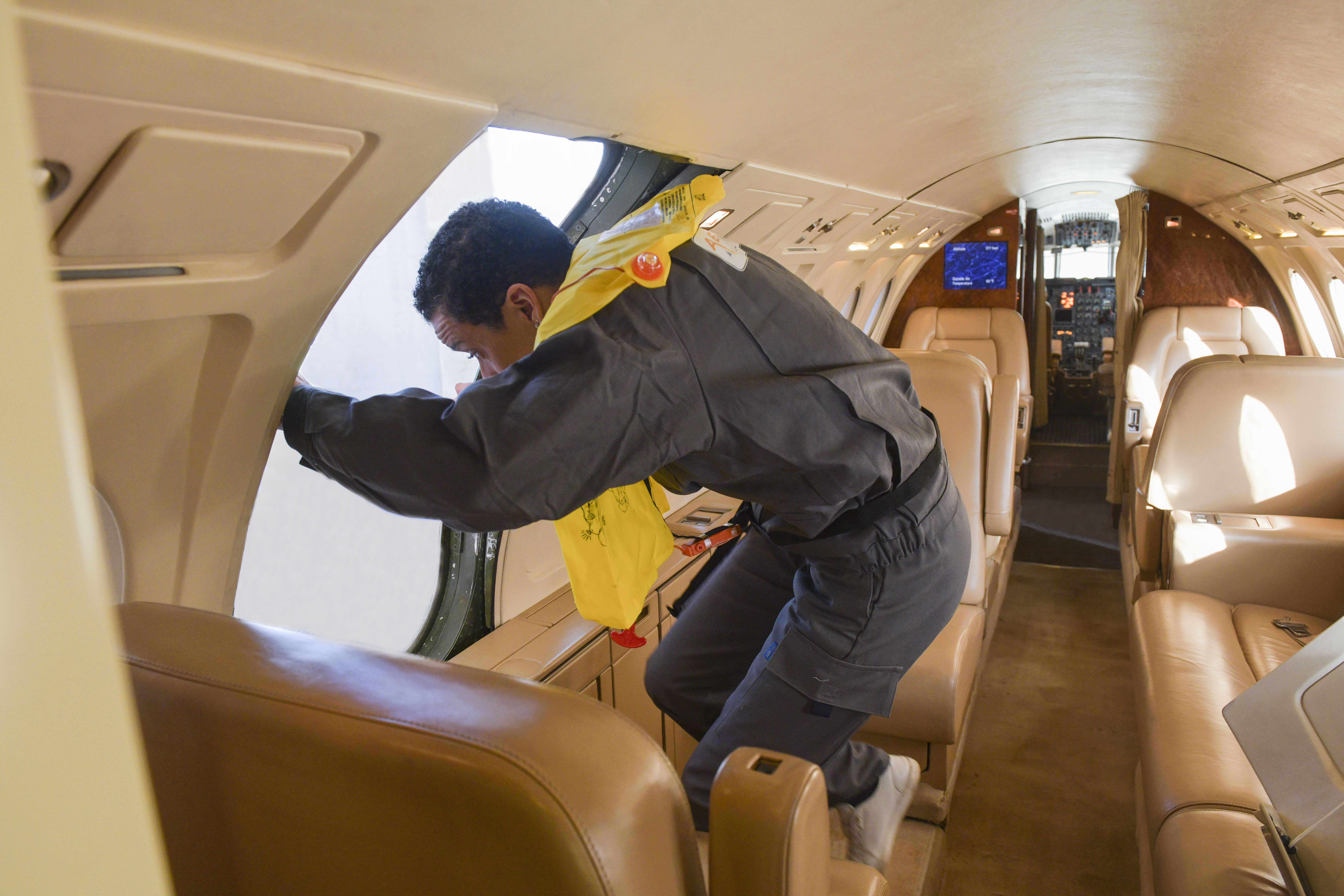 A lot of "Service Training", and "Safety & Emergency Training" take place in Falcon 50 to practice in real conditions.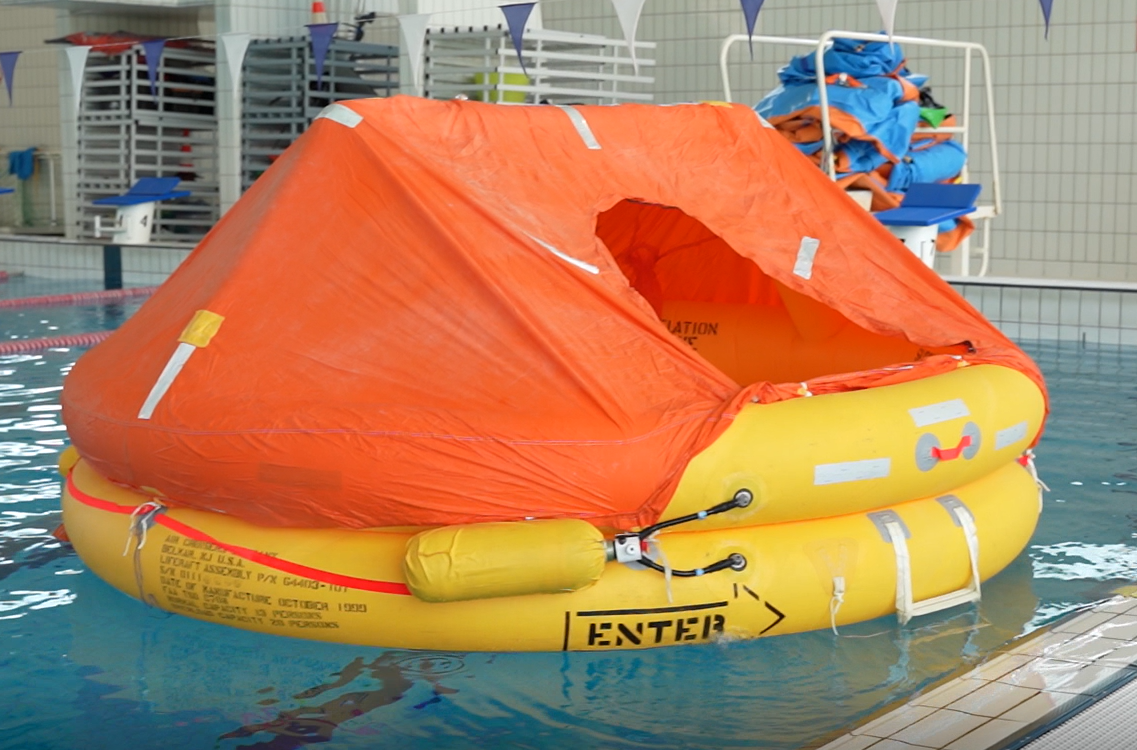 Lightweight and compact life raft for training in real conditions