AEROCAMPUS bets on Violette Dorange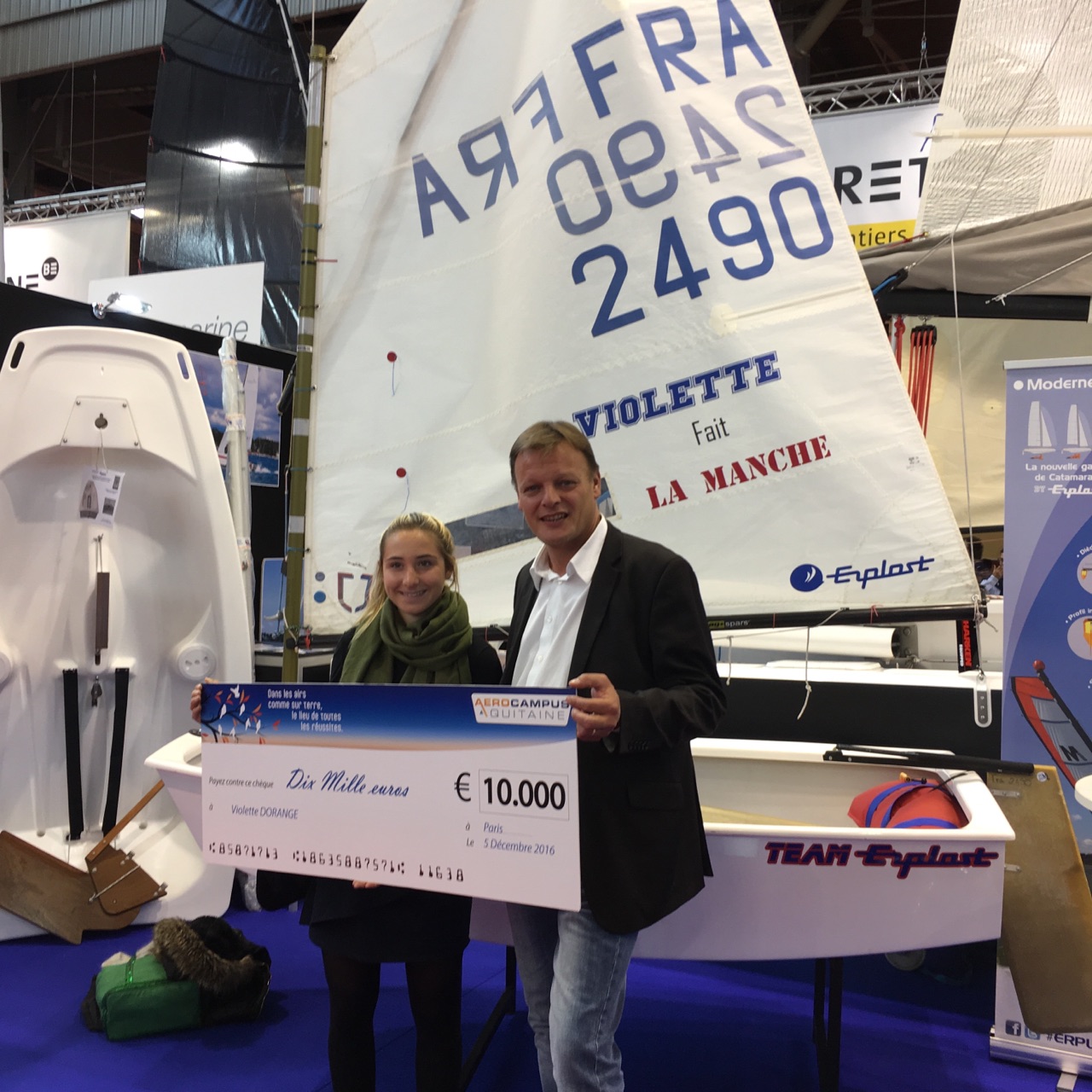 Monday 5th of December, AEROCAMPUS has become a privileged partner of Violette DORANGE, a young 15 year old Charentaise who has just crossed the Manche alone aboard of her Optimist.
Already enrolled in the naval sector, but especially seduced by the will, the tenacity, the character and the determination of this girl of the student age of the Aeronautics Campus, AEROCAMPUS wishes to live thoroughly her passion at her side, sharing values Communities.
A Rising Star: 
Violette DORANGE, French Champion in 420, has been selected to represent France at the Isaf Youth World Championships in New Zealand on December 10th. She is also the first girl of 15 years to have crossed the Manche in Optimist last May. Very motivated, Violette aims to continue her studies in parallel to the practice of sailing in order to be able to compete at the Olympic Games and later test herself on the offshore race!
Facebook Live Replay - Partnership Announcment : AEROCAMPUS / Violette DORANGE
Television announcment TV7 - December 5th